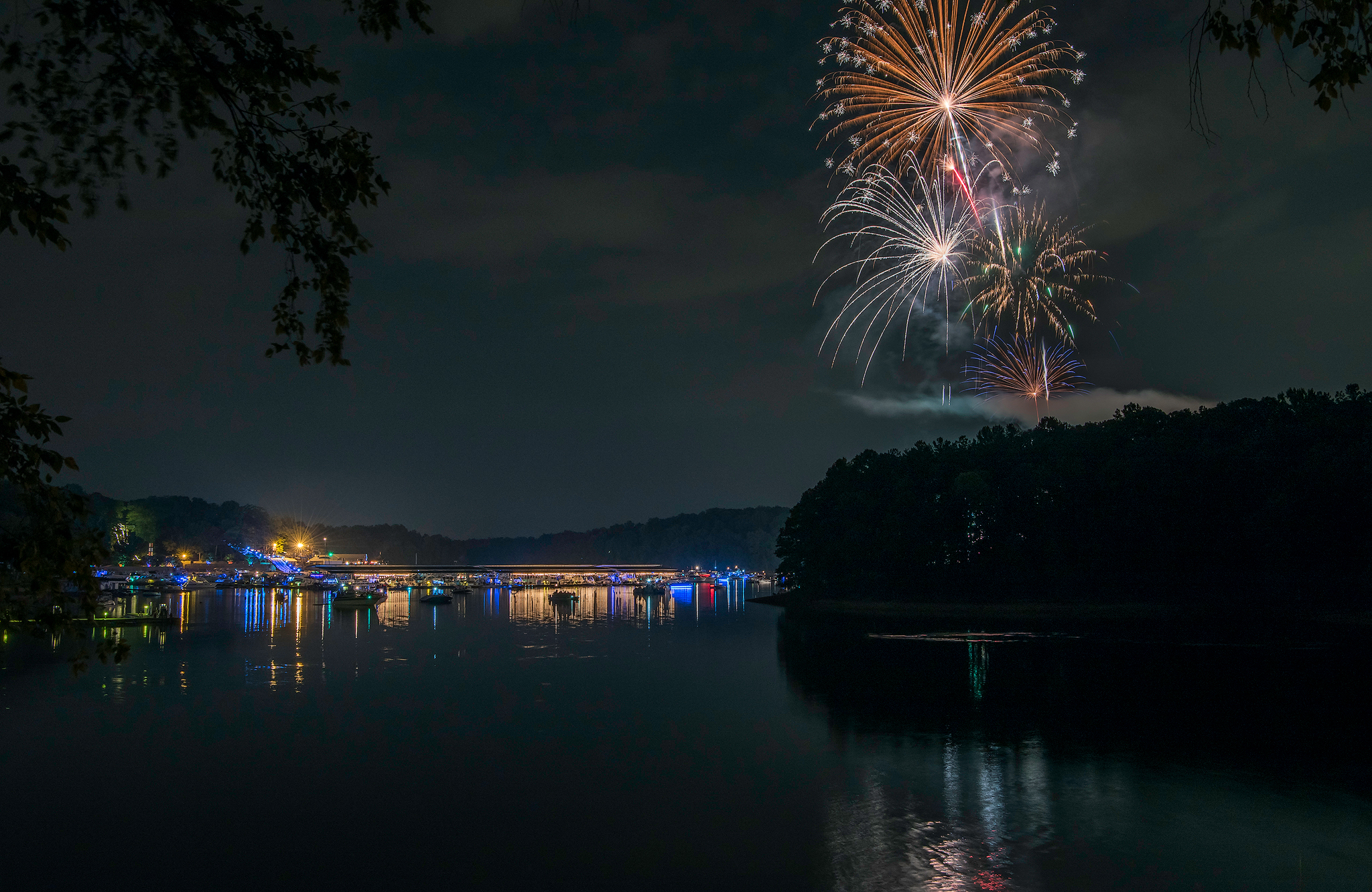 The night sky over Lake Lanier in Georgia is ablaze with color and light as fireworks explode in celebration of the Fourth of July. The display took place at the Lanier Islands Resort, and the bursts of light and color are reflected in the tranquil waters of the lake below. The fireworks create a dazzling spectacle, with bright reds, blues, greens, and yellows lighting up the sky and casting a warm glow over the surrounding landscape. The resort's shoreline is lined with onlookers who have gathered to witness the show, their faces lit up with excitement and anticipation. As the fireworks continue to light up the sky, the air is filled with the sound of popping, crackling, and booming. It's a truly awe-inspiring sight, and one that captures the spirit of American independence and celebration. In the distance, the silhouette of trees and mountains can be seen, creating a picturesque backdrop to the explosive display. This scene is a testament to the beauty and power of fireworks, and to the sense of community and togetherness that comes with celebrating the Fourth of July. It's a moment of pure joy and celebration, and a memory that will last a lifetime.
4th of July Fireworks at Lanier Islands
Location: Lanier Islands Resort. - Lake Lanier, Georgia.